HOW TO USE A SIMPLE
PAPER MAKING TECHNIQUE
TO CREATE UNIQUE BUSINESS CARDS
THAT DISPLAY CARE AND SKILL!
Making paper at home is an amazing craft. There is just something about handmade items that communicates skill, care and value to the consumer.
---
When sharing your business cards this is exactly the impression you want to make,
so why not combine the two?
There are opportunities to purchase handmade paper cards pre made for you
but what if you could learn this technique for yourself?

---
And as a BONUS three more ways to use the handmade paper?
---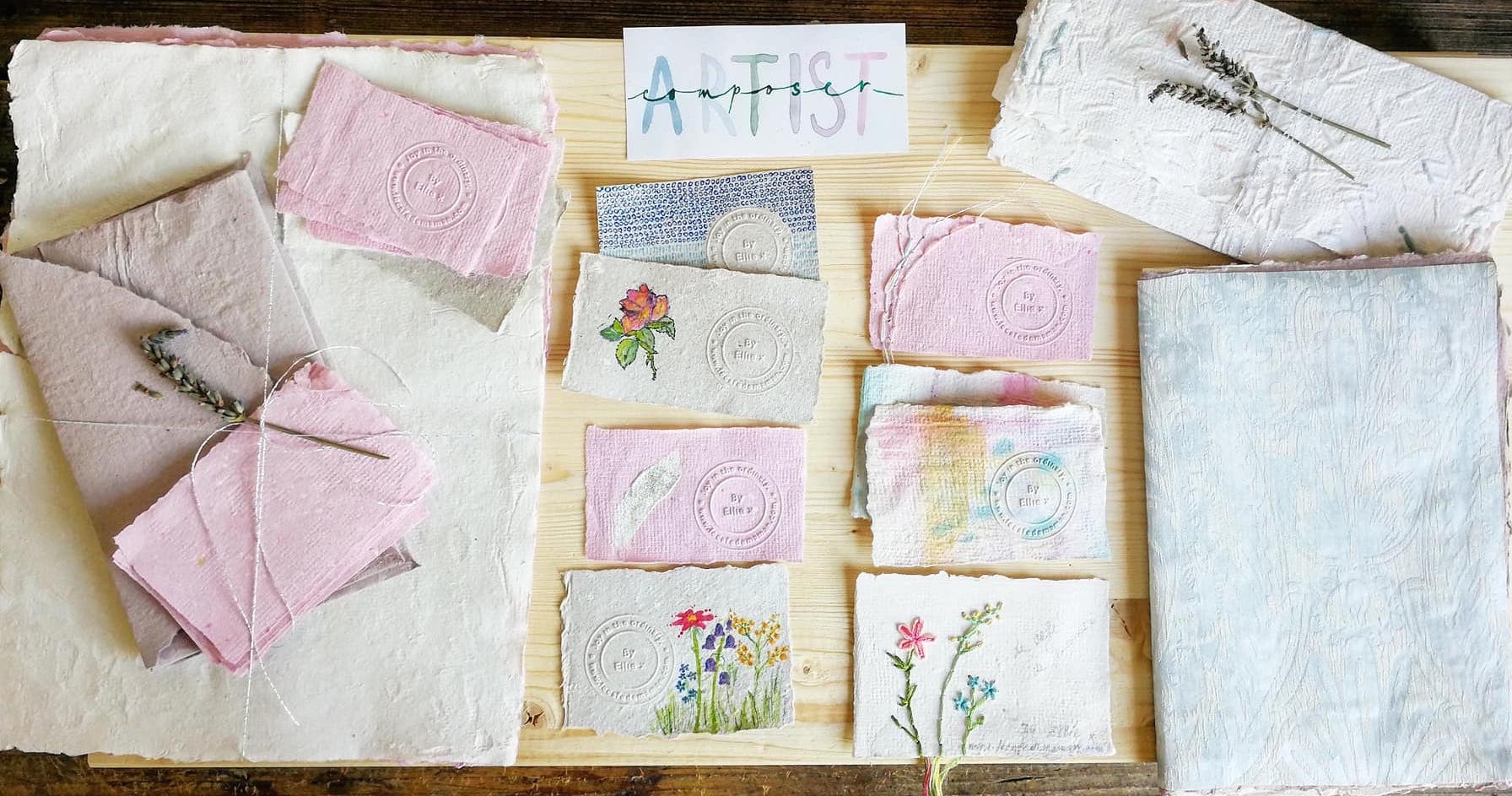 ---
This course teaches you
how to produce your own business cards made of handmade paper
and MORE!
Business cards remain one of the leading ways to exchange contact and here is why:

- in today's digital world sharing information about your work with your clients using a physical business card is far more personal and promotes better business relationship
- a unique and clever business card is more likely to spark further interest and get shared
- it's a perfect opportunity to demonstrate your skills, attention to detail and ability to create value
- adds legitimacy to your brand- allows you to have your contact details ready in a professional manner

---
The course is for you if:

• you're an artist looking for personal signature business cards to promote your work
• you prefer handmade quality over quantity
• you'd like to create handmade invitations and cards
• you're looking for ideas to make an original gift (made with love)
• you'd love to expand your creative knowledge by learning this inexpensive and efficient DIY


What you will learn:

• the basic paper making technique using a recycling paper
• 5 easy yet eye-catching ways to decorate your business cards
• 8 most common issues with paper making and how to resolve them
• BONUS: 3 additional ways to use your handmade paper sheets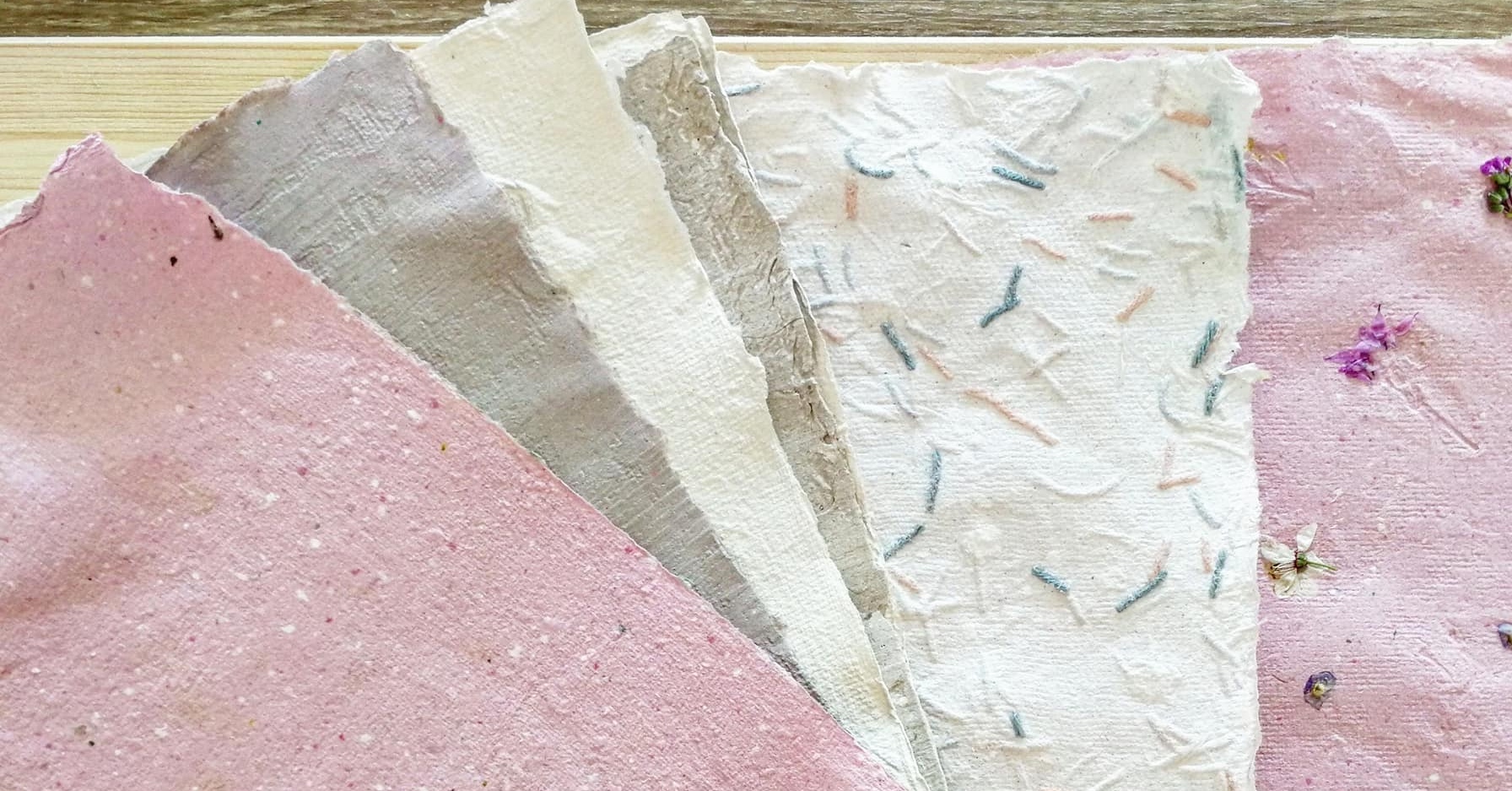 ---
I am sharing my skills with you because I have personally had great results with handmade paper products and I want you to achieve them too!
Even without a business you can learn a fun and original craft to let your imagination and skills grow, or to share with your family and friends!
Welcome and let's get started!
www.lecafedemaman.com